This is the final installment on the covers series (parts 1, 2, and 3). I never got this finished for Publishing Renaissance, so this is fresh and new.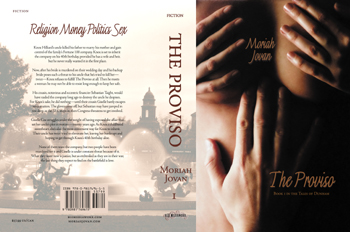 Thank you for your continuing indulgence on the travails of designing a cover if you're not a designer of covers. As I've said in the past, it took me almost a year and hundreds of hours of Photoshopping to come to the cover I did, which I affectionately call The Bewbies™. Originally, The Proviso was one book and it was enormous. Then I figured I'd probably do better to split it out into 3 parts, 1 part per romance. Then I realized there was no way to write this in three parts without making everybody crazy.
We are now at the final cycle of decisionmaking, when The Bewbies™ perked up.

So I decided to weave all three storylines back together as one big honkin' epic. One problem: Still couldn't figure out what to call it. I tried the following: The Miracle of Forgiveness, which is related to the church, then Variations on a Theme of Hamlet: The Rest is Silence, The Play's the Thing, and then I got tired to trying to think of something thematically clever that encompassed each individual story arc within the greater arc.
The Proviso happened cuz I was just plain ol' tuckered out. You get that way sometimes.
More importantly, the eponymous proviso directly impacts every choice Giselle, Sebastian, and Knox make—and has for years. By extension, the minute Bryce, Eilis, and Justice show up, the proviso sucks them in, too, and changes their lives completely.
Clever? No. Apropos? Yes.
Anyway, my cover ideas were flying fast and furious and I was changing them as fast as I thought them up. During this time, also, I was also settling a whole bunch of other details about websites, press names, printing vendors, and such, which is why there is such a disjointed look to the finer details of the covers, why some earlier covers have The Proviso on the cover and why later versions didn't. These covers evolved in the course of about a month until I found The Bewbies™: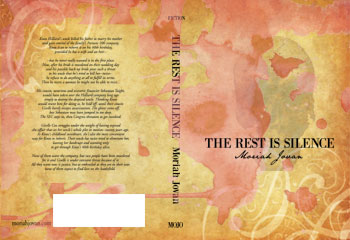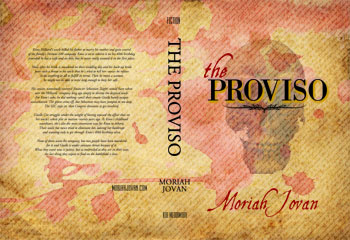 Hamletesque, you know, skull, overlays of blood and the to-be-or-not-to-be soliloquy. The, um, title.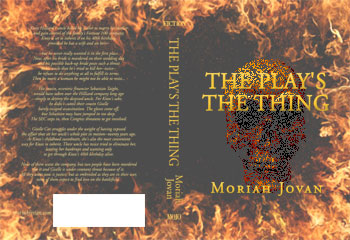 More Hamletesque, except the flames are particular to Bryce (and a little to Giselle), but the book's not about Bryce; it's about Knox. (Although some people disagree with me on that!) It had to go. Also, way too over-the-top melodramatic, even for me! (That's saying something.)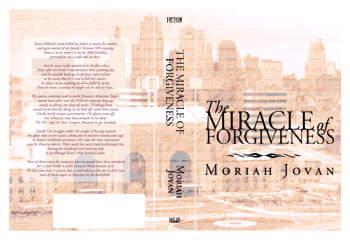 Back to a church theme title overlaid on Union Station, where the last scene in the book takes place, fronting the KC skyline from that angle. But again, the phrase "miracle of forgiveness" is a Bryce theme, although I could stretch it and say it applies to everybody. [Insert rimshot here.]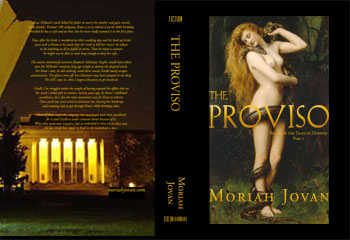 And we're back to Lilith, but again, it's too specific to be able to stretch over the whole story, instead of the one couple it really applies to. Plus? This just sucks in about 156 different ways.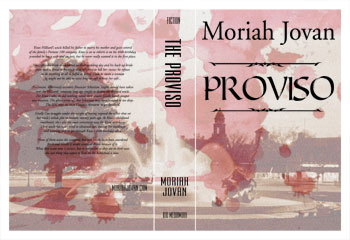 The J.C. Nichols Memorial Fountain, which I was DESPERATE to use in some way, plus a blood-spatter overlay. Yeah, this one didn't even get to the stage of making a JPG out of it. Until now. To show you. Concept okay. Execution, well, not.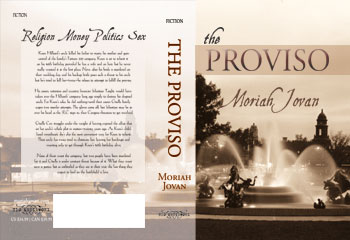 Oh, yeah, now we're getting somewhere. I played with this for the longest time, showed it to Dude, who said, "It's nice." I said, "Okay, what's wrong with it?" "Well, I wouldn't pick it up in the bookstore."
So I sighed and went back to the Photoshop. No, actually, I went to iStockPhoto and resigned myself to spending DAYS and DAYS looking for something that encompassed everything I wanted to say.
Two days into iStockPhoto, right? I finally run across The Bewbies™ when it had something like 10 downloads. It was perfect on so many thematic levels, and I knew it immediately. My first thought was not, "Does that say what I want?" It was, "Do I have the balls to put that on my cover?"
Yeah. I sure did.