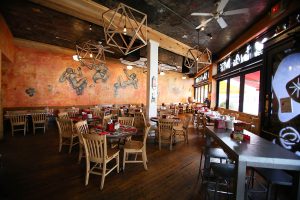 I've been thinking about the way I eat (for various reasons) and how/why my eating habits are so bad, why I fall back on banal comfort food, why I'm not adventurous in the least.
As I was writing Paso Doble, I kept finding myself associating my characters' meals at tapas bars with romance. Small bites in small dishes. Tasting. A meal of hors d'oeuvres, eaten slowly, from a lover's hand. I wanted to be able to do that.
As Victoria (from Paso Doble) told Giselle (from The Proviso):
Eating with a man, especially if you let him feed you, let him watch you savor the flavors, is like making love in public. I seduced my husband that way. Feed him. Let him feed you. In, out. It's a promise more binding than kissing. Sex makes life. Food sustains life. You can see them as chores or you can find joy in them. That's the choice you make.
I wanted to be able to do that. Except … I don't like food. I don't find joy in it. I've never found there to be anything about food to find joy in. No, it's not something I can do, or at least, not right now. I find a food I like and I will eat it for days. Variety is not a requirement for me; efficiency is. Food is the thorn in my paw. It is a chore. It's the enemy.
And then, for our 14th wedding anniversary, Dude surprised me by taking me to a tapas bar, La Bodega on Southwest Boulevard. We were both nervous. He's only a little more adventurous than I am and we didn't want to waste money on food we weren't sure we were going to like. But tapas are a huge part of my universe's mythos, so Dude wanted to honor that and, fingers crossed, it might turn out okay.
It was one of the most profound visceral experiences I have ever had, as significant as my rollercoaster enlightenment. The waiter came by to ask me how it was and as I was telling him, I teared up.
For the first time in my life, I found joy in food. Profound joy.
I don't want to go there too often, though. Joy needs to be parceled out so as not to make it banal. But I've found that sort of profound joy twice this year (which is pretty much twice more than most other years), and both of them were because Dude gave me something new to try.
Rollercoaster and appetizers. Sometimes it's the oddest things.
---