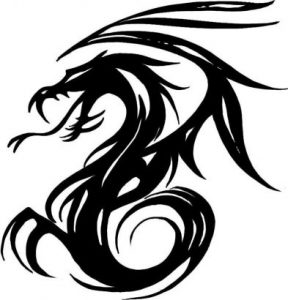 I had a real character of a supervisor once. The minute I clapped eyes on her, I felt real pity deep in my soul.
She was 106 if she was a day. She had a sparse bottle-blonde bouffant. Her skin was paper thin (friable in MD speak), though her face was amazingly free of wrinkles. She had a permanent snarl on her pink-painted lips that let me know she'd had a stroke and/or that side of her face got stretched too tight. She was sitting behind a desk loaded with yellow and brittle papers that had been there since the Nixon administration, one hand on her hip and the other elbow propped on the desktop, a cigarette between two long, gnarly fingers.
She glared at me.
Well, I was late.
My first day.
As a temp.
(A hammer, really.)
But my first thought was, "Oh, that poor woman, having to work at her age. I bet she's eating cat food."
My second thought was, "I didn't know they made leathers in lavender."
She had a voice like I would imagine the sound a cat would make if it were shaved and then dragged over the business side of a cheese grater. She smoked like a chimney.
Right. Next. To. Me.
She snarled and growled and snapped at me. Once I dug into the work and figured out what had to be done, I calmly explained myself to her and it only took about 2 sentences for her to understand I knew what the hell I was doing.
We were best pals after that.
Anyhoo, over the next year, she taught me a lot about life. Well, no, not life. About money. About how to make money. Because, contrary to my first assumption, she was not eating cat food. She was richer than God. Older than Him, too, but that's neither here nor there. She worked full time to pay her taxes because she didn't want to dig into her principal.
And lavender leathers can't come cheap.
She had a repertoire of cutting asides she tossed off throughout the months and I wrote them down because I never laughed so much as I did with her. She was a mean, sneaky, conniving, clever bitch and I loved her for it. In my head, I called her The Dragon Lady.
One day a customer came into our store complaining about other merchants in a loud, obnoxious tone of voice, and generally being an asshole. Finally (because she couldn't help herself), she said, "Well, shit. If one person calls you an ass, you can bet they're having a bad day. If three people do it, buy a saddle."
Yesterday I was wandering around blogland and witnessed a train wreck of a blog wherein the embattled blogger was told this, only in a much nicer way (albeit not as, ah, colorfully).
And I thought, "Damn, I wish Dragon Lady was online so I could see what she'd do with that." Except, well, Dragon Lady can't type very well.
It's her long, manicured claws nails, you know.
Painted lavender.
To match her leathers.